Being Homeless During Hurricane Sandy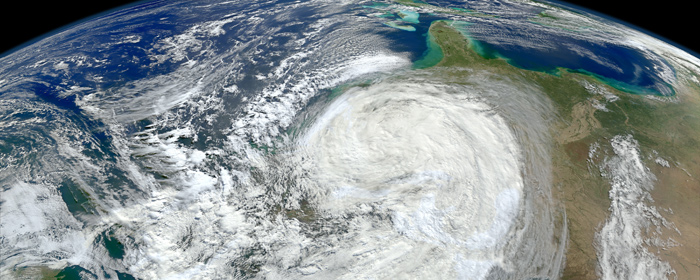 Credit: NASA/NOAA/GSFC/Suomi NPP/VIIRS
Imagine not having a safe place to put any of your belongings. No safe place to sleep. No place to store and refrigerate food. No place to wash your clothes, keep your clothes, take a shower.
Now imagine that one of the largest storms to ever hit the East Coast is headed your way.
That's what thousands of people living without housing experienced as Hurricane Sandy arrived last week.
Many shelters extended their hours all through the night, and housed people far beyond their maximum capacity. Many shelters in New York were evacuated. Many lost power, and ran out of food and supplies.
The New York City Rescue Mission, the oldest shelter in the USA, had lost power and were in need of 2 generators. They were close to evacuating their 100+ clients experiencing homelessness, but thanks to the power of social media, they were able to receive the generators!
Over 40,000 people are currently homeless in New York city after the storm.
After the storm hit the DC area, I received an email from Community Vision in Silver Spring, Maryland, which said that they are 'in dire need of winter clothing items'.
So last night, Pat and I visited Community Vision / Shepherd's Table to distribute 24 new winter fleece hats, and 10 fleece insulated winter gloves.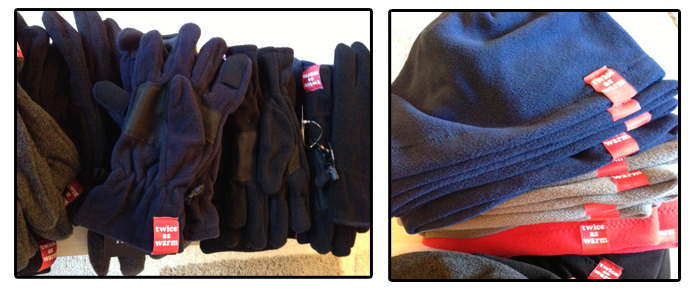 During our visit on this Sunday night, volunteers and staff at Shepherd's Table were preparing a meal for the homeless, as they have been every night for the past 24 years. And they have never missed a meal. The kitchen was a very warm and inviting place with many friendly and happy volunteers.
They are always looking for new volunteers to help out. View their list of Volunteer opportunities, or get in touch with us and we can go volunteer there together.
This shelter (and shelters across the country) need Winter Clothing and basic supplies:
1) Gently used winter coats for men and women
2) Hats, gloves and scarves for men and women
3) Socks: prefer new, ankle length crew socks in average men's size
4) Underwear
If you're in the DC area, you can collect gently used winter clothing and give them to:
Community Vision / Shepherd's Table
8210 Colonial Lane
Silver Spring, MD 20910
(301) 585-6463
A few recent stories on Hurricane Sandy:
Nowhere to run: Homeless battle elements as Superstorm Sandy hits
Up to 40,000 New Yorkers homeless as cold sets in
Power of Social Media Helping Homeless Services After Hurricane Sandy