Join the Family
Become a Spread Warmth Ambassador
APPLY
Since 2010, we have been spreading warmth to people and communities in need. We started as a small project to help a few people in our home town, and have now grown to helping thousands of people.
We are a strong community of people that are passionate about helping our neighbors in need, and developing the skills to be leaders in our community.
Our Ambassadors earn real rewards with Twice As Warm, and are working to represent the brand well while making a positive impact in their community.
Our Mission:
spread warmth to people and communities around the world
We do this by giving a new item of clothing for every purchase made to a person in need. We organize giving events to provide the items that are most needed by our non-profit partners. We host donation drives and fundraisers to support our fellow neighbors. We invest and support in local initiatives that have proven to make both a positive. All of this continues to be possible as a more people are aware of Twice As Warm and what it represents.
How It Works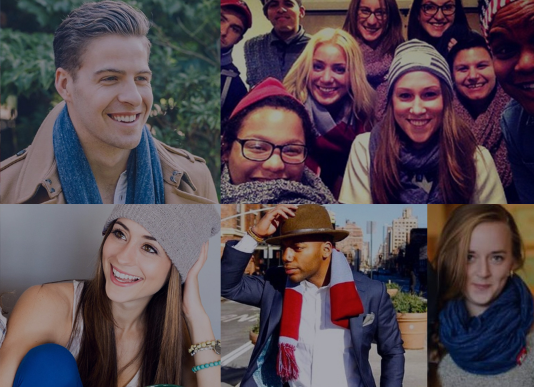 Benefits:
Opportunities to be featured on our Website and Social Media Pages
Ambassador-only Giveaways
Earn Money and Rewards for participating and completing goals and tasks
Exclusive Ambassador discounts on Twice As Warm products
Exclusive discounts to provide to friends & family
Early access to new products & promotions
Make a positive impact on your local community
Duties & Responsibilities: 
Spread warmth and the mission of helping others to your Friends, Family and Social Media Followers
Stay active on Instagram and participate in our goals and tasks
Join our Private Facebook Group
Inspire others to help make a difference
APPLY
About you: 
18 years or older
You share the philosophy to spread warmth
You take amazing photos
You are a great storyteller
You are actively involved in your community
TAW Ambassadors will:
Wear Twice As Warm Gear
Participate in tasks on your personal IG account
Commit to a minimum of 3 months
Ambassadors must have:
A smartphone
Access to wifi
An Instagram account